If you're in the market for a Microsoft Surface computer or tablet, now's a good time to pick up some deals in the lineup.
Microsoft Surface Pro 9 13-inch tablet PC with keyboard cover for $900 ($1,080) at Best Buy
The Surface Pro 9 is the best tablet-laptop on the market. It succeeds in mixing the best tablet and laptop experience, being a tablet PC running Windows 11, using a backlit removable keyboard cover, and optimized for using a digital pen (the Surface Pen) . It's lightweight and has a smaller footprint than most 2-in-1 laptops while packing enough power to edit media and handle light gaming at higher configurations.
The entry-level Surface Pro 9 (Intel Core i5, 8GB RAM, 128GB SSD) is currently on sale for $900 at Best Buy, down from $1,000, and it comes with a free Surface Keyboard cover that would normally run you an extra $180. That's $300 less than the entry point for Apple's 12.9-inch iPad Pro, which can't run full programs (only apps) and doesn't include the separately sold Magic Keyboard, which costs $350. This 13-inch Surface Pro model has an Intel i5 processor, 8GB of RAM, and 128GB of storage, which is great for those who just want a device to edit documents and surf the web without sacrificing the ability to use entire programs.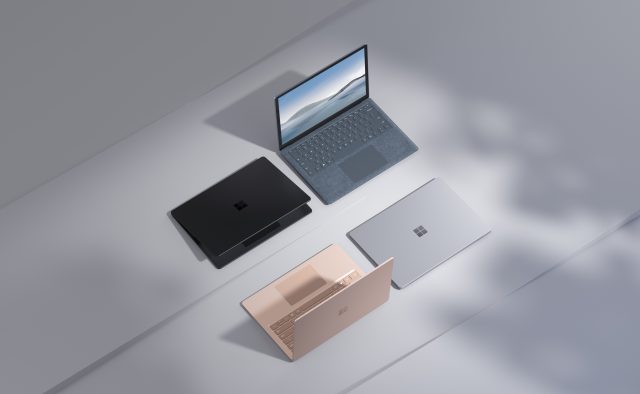 Microsoft Surface Laptop 4 from $700 ($800) at Amazon, various models up to $646 off Microsoft
Microsoft's Surface Laptop 4 is also on sale for up to $646, depending on the model. It's not the newest model (that's the Surface Laptop 5), but it's still a solid choice for a mid-to-high-end laptop. It's sleek, well-built, and well-supported, with a comfortable and satisfying keyboard and trackpad experience, whether on the 13-inch or 15-inch models. The entry-level 13-inch variant retails for $600 and packs an AMD Ryzen 5 4680U CPU, 8GB RAM, and a 256GB SSD. That's $300 off full retail and about $100 off the regular street price. The 15-inch model can also be optioned up to 32GB RAM with an Intel i7 processor and 1TB storage, which is currently on sale for $1,945 (usually $2,100) on Amazon. Microsoft's website has huge discounts on almost every model in between, as well.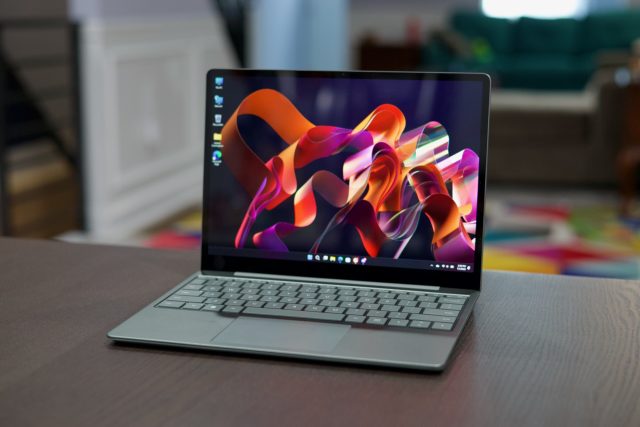 Microsoft Surface Laptop Go 2 12-inch touchscreen laptop for $600 ($650) on Amazon
Now is also a decent time to get a discount on Surface's Laptop Go 2. We found the Go 2 to be a desirable product in our review, but not without its flaws. One of its biggest problems is that the base model with 4GB RAM is not useful for anyone. Another is that the $700 model, with 8GB RAM and 128GB storage, costs too much. But as we noted in our review, "if you can find it on sale … the Laptop Go 2 is a no-fuss budget laptop worth considering if you can live with its flaws." With the 8GB RAM, 128GB storage model now on sale, this could be a great pickup for those who want a compact, well-built laptop for daily tasks and light gaming. As a plus, it is also better than most of its competitors, offering a user-removable SSD with manual instructions for some other available components. Just be aware that the Laptop Go 2 does not have a backlit keyboard.
Ars Technica may get paid for sales from links in this post through affiliate programs.
Microsoft image listing